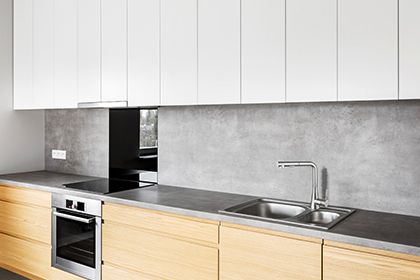 Kitchen Stainless Steel Faucet
SUS304 Lead Free Kitchen Faucet
Kitchen faucets are available in many materials and the durability of stainless steel has always been one of the reasons why it is commonly used in kitchen faucets. Stainless steel faucets are highly resistant to corrosion and oxidation and their glossy surface and smooth texture can effectively keep fingerprints and water stains from accumulating, making them easy to clean and maintain as well as be the perfect choice for kitchen faucets.
---
If the kitchen is the heart of the house. The kitchen sink faucet is considered one of the heart rooms of the kitchen as well. Having a good faucet helps increase food preparation convenience and increase the efficiency of cleaning dishes and various kitchen equipment quite a lot.

Here are three popular types of kitchen faucets.
Kitchen Sink Stainless Steel Faucet
RO Water Filter Stainless Steel Faucet
Pull out/Pull down kitchen faucet
Kitchen Stainless Steel Faucet - SUS304 Lead Free Kitchen Faucet | 100% Lead-Free Stainless Steel Faucets Manufacturer | RECO FAUCET CORPORATION
Located in Taiwan since 2012, RECO FAUCET CORPORATION has been a stainless steel faucets manufacturer. Their main manufacturing products, including Kitchen Stainless Steel Faucet, stainless steel kitchen faucets and stainless steel bathroom faucets, which are 304 grade and 100% lead-free.
After years of R&D and innovation, the RECO team with a number of structural patents has broken through the difficult problem of stainless steel processing in the past and successfully shortened the production time by more than 50%, which can be described as an industry initiative. Different from the traditional method of changing the manufacturing process, the appearance of diversification is no longer a dream, so that the faucet can also become the protagonist of home aesthetics.
RECO has been offering customer SUS304 stainless steel faucets, both with advanced technology and 10 years of experience, RECO ensures each customer's demands are met.